Grow with VoIP
World-class modern phone system for your business at a fraction of the cost of other systems, with 3CX you can save up to 80% a year against other phone systems.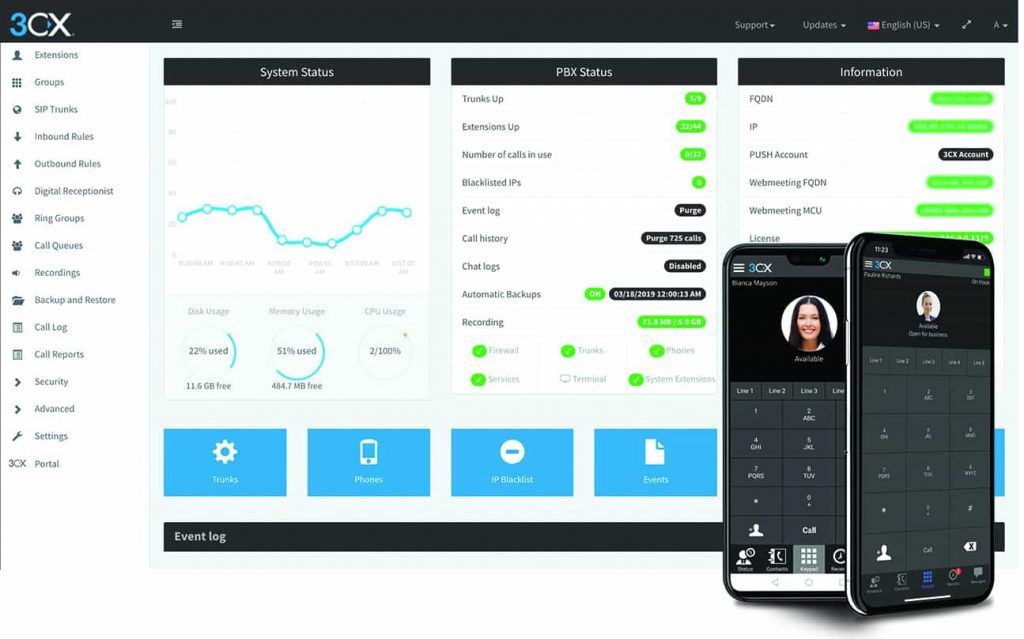 Power to your business
3CX is a powerful feature rich phone system packed full of extras all at a fraction of the the cost of any other phone system. Flexible scalable makeing this a great choice for all modern businesses of almost any size.
With licences Pro starting from 83* pence per user per month or enterprise starting from £1.40* per user per month.
Chose your own Sip trink provider or use Us, eliminate interoffice bills by joining 3CX phone systems, with 3CX you can host the system your self or use cloud hosting.
(Price based on 12 users with 4 Simultaneous Calls)
Call Flexibility
Access you phone from mobile app or web browser. 
Cost Saving
Reduce bills with mobile apps and inter office calls and smart routing of calls.
On-Prem or Cloud
Self host or Cloud host a secure instance of 3CX for your business.  
Make It Work For You
Connect with popular CRMs and browser plugins for time efficient saving.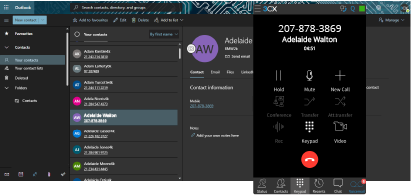 CRM & ERP integration
Match caller ID to Microsoft 365, databases & CRM contacts.

Click-to-Call – Launch calls straight from the CRM application.

Call pop-ups. Calls are automatically linked to a customer record.

Call journals. All calls are logged in the CRM.
Get more features at a lower cost
Advanced queue strategies such as Round Robin & Hunt by 3s.

Customizable menu options with interactive voice response.

View the status of colleagues in remote offices.

Train staff during a live call with Listen in and Whisper.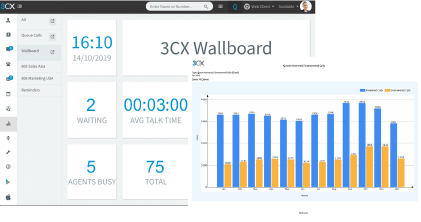 Measure contact center performance
Maintain service level agreements and monitor agent performance.

Keep track of abandoned calls and wait times.

Enjoy real-time monitoring of queues with the Switchboard.

Create new reports in seconds from the management console.
Centralized management
of all queries
Real time live chat. Integrate Facebook & text messages for business.
Call back option. Don't leave customers hanging during busy times.
Efficiently manage calls with queues & switchboard.
Elevate chats to voice or video call at the click of a button.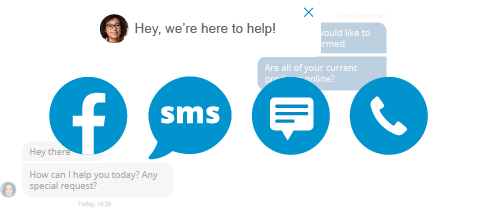 SIM. CALLS

STANDARD

(1st Year FREE)

PRO
ENTERPRISE
4 SC
FREE
£120
£150
8 SC
FREE
£225
£275
16 SC
£335
£500
£615
24 SC
£500
£750
£925
32 SC
£670
£1,005
£1,240
48 SC
£1,005
£1,510
£1,860
64 SC
£1,340
£2,010
£2,480
96 SC
£2,265
£3,400
£4,190
128 SC
£2,770
£4,155
£5,125
192 SC
£4,410
£6,615
£8,160
256 SC
£5,880
£8,815
£10,875
512 SC
£9,240
£13,855
£17,090
1024 SC
£16,800
£25,195
£31,075

All prices exclude VAT